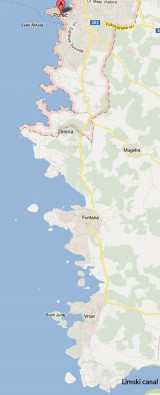 De Porec au canal de Limski
Warning: From Porec to the entrance to the Limski kanal there are a large number of dangerous shoals and rocks.
On the N side of Funtana bay is the Janjci shoal, its northern edge is marked by a black post with two red bands and topped with two black spheres.
At the southern ...